The Smiths Salford Lads Club Original Print - The Queen Is Dead SPECIAL EDITION SIGNED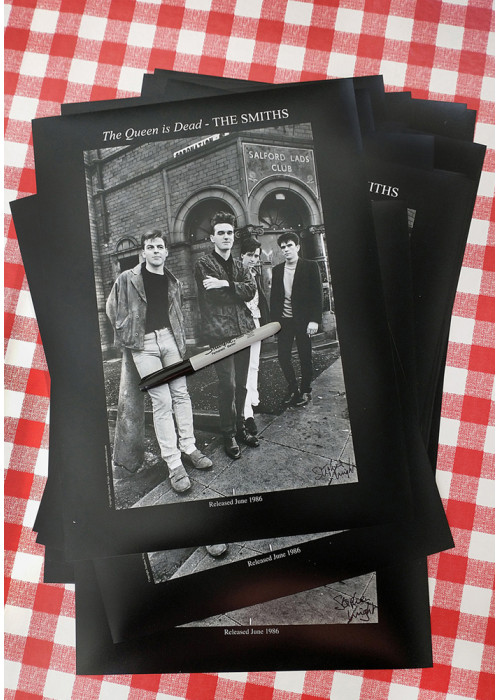 Beautiful 12x16 inch – 30x40 cm
Print of the most famous photo of The Smiths.
This photo was taken by
Stephen Wright
at
Salford Lads Club
in the Winter 1985 and it was later chosen by Morrissey and Marr for the inside gatefold of arguably the best album of The Smiths :
The Queen Is Dead .
The shoot took place on a cold dark Friday and was based around the Salford Lads and the nearby Coronation Street.
This image is part of the collections of the
National Portrait Gallery, the Manchester Art Gallery and the Salford Art Gallery.
Stephen in his own words said about being considered as the most famous photo of The Smiths: 'All rather funny when the original film was processed in a darkroom in a bedroom -with the chemicals kept in old drinks bottles! '
Now, you can have the original one on a wonderful art print- 250g Lustre finish, signed
by Stephen Wright
himself.
This is produced as an example of Stephen's most famous photographs.
Shipping Costs:
UK: £5
Europe: £6
Rest of The World: £8
Further info or doubts email [email protected]

Tags: The Smiths, Salford, Poster, Posters, Smiths, The Queen is Dead