Hatful of Hollow Woman T-Shirt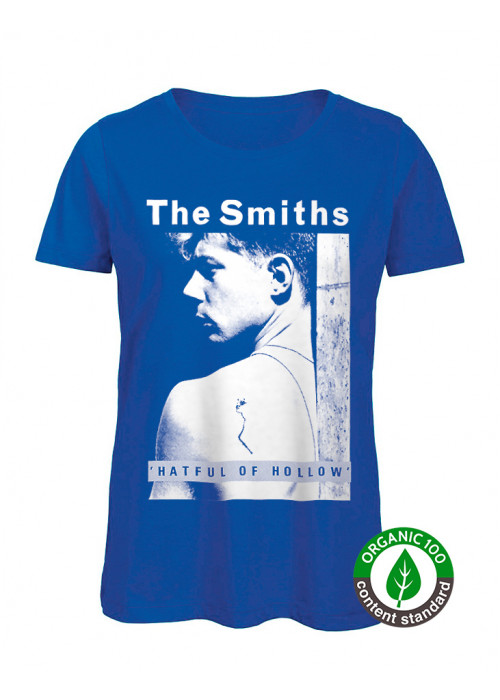 Hatful of Hollow Class T-Shirt: Silky and soft "Triblend" single jersey.
The Smiths 'Hatful of Hollow' T-Shirt. 1983 photo taken by Gilles Decroix for Liberation french magazine of a Jean Cocteau fan named Fabrice Colette sporting a Cocteau tattoo of a drawing seen in his 'The White Book'. The image was published originally on a french magazine special of 1983, Liberation, about Cocteau where appeared the image of the model idolising him. Note 'Smiths' as tattoo is being added on the layout.

SIZE CHART : Half Chest X Length


XS - 16.1" x 22.8" ~ 41cm x 58cm


S - 17.3" x 23.6" ~ 44cm x 60cm


M - 18.5" x 24.4" ~ 47cm x 62cm


L - 19.7" x 25.2" ~ 50cm x 64cm


XL - 20.9" x 26" ~ 53cm x 66cm


2XL - 22" x 26.8" ~ 56cm x 68cm


+/- : 1" ~ 2,54cm



Top Quality Ring Spun ORGANIC Women's T-Shirt
145 g/m² (Soft Cotton T-shirt, the fabric is not of a Heavy Cotton T-Shirt)
100% Cotton Organic
Pre-shrunk, ring-spun and combed
Side seams
Thin rib collar
Necktape
Shipping Costs:
UK : £3.75 (Same price up to 2 T-shirts)
EUR: £5 (Same price up to 2 T-shirts)
P&P Rest Of The World: £6.9 (Same price up to 2 T-shirts)