Bigmouth Strikes Again Women's Class T-Shirt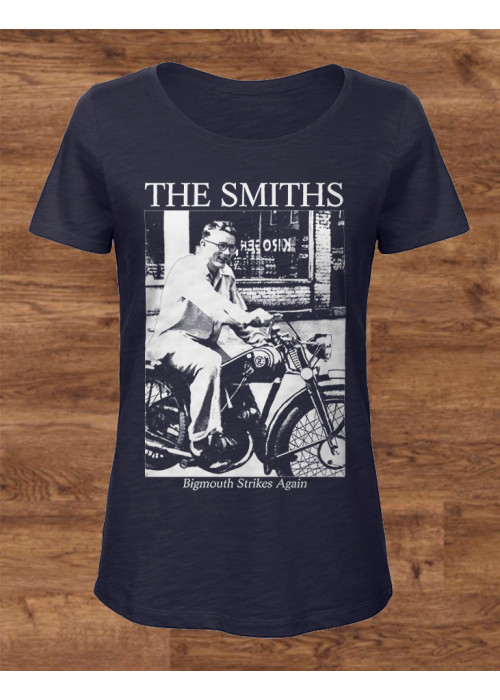 Now Back in Stock!
Women's Class T-shirt of the Bigmouth Strikes Again Sleeve featuring James Dean. This photograph was taken in 1947 by his friend Nelva Jean Thomas in his home town Fairmount, Indiana. Dean is riding his Czech Twin Port 125.
Please read details of the Fabric T-shirt down.

SIZE CHART : Half Chest X Length




XS - 16.5" x 24" ~ 41cm x 61cm


S - 17.3" x 24.8" ~ 44cm x 63cm


M - 18.5" x 25.6" ~ 47cm x 65cm


L - 19.7" x 26.4" ~ 50cm x 67cm


XL - 20.9" x 27.2" ~ 53cm x 69cm


2XL - 22" x 28" ~ 56cm x 771cm




+/- : 1" ~ 2,54cm



Fabric Details:
120 g/m²
100% Organic Cotton, pre-shrunk, ring-spun and combed
Single Jersey from slub yarn with mélange fabric effect
Double needle stiched sleeves and hem
Side seams
Shipping Costs:
UK: £3.75 (Same price up to 2 T-shirts except for 3XL & 4XL)
EUR: £5 (Same price up to 2 T-shirts except for 3XL & 4XL)
P&P Rest Of The World: £6.9 (Same price up to 2 T-shirts except for 3XL & 4XL)