Heaven Knows I'm Miserable Now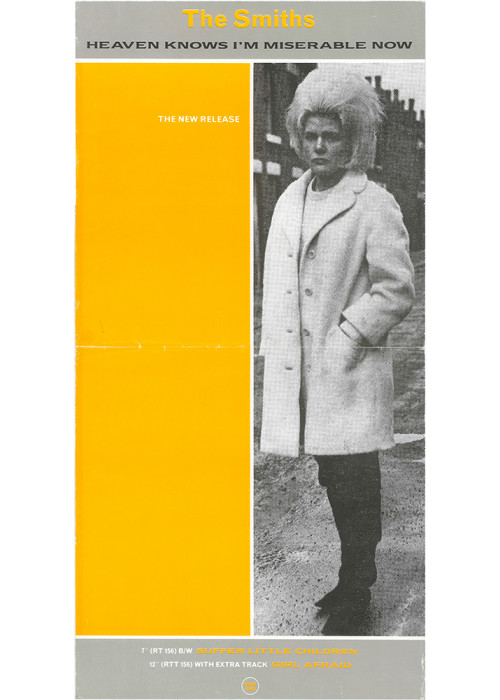 Condition: VG
Product Image: Scan

Release date: 1984, May
The Smihs Original Promo Poster from the first single "Heaven Knows I'm MIserable Now" included in Hatful of Hollow album. Note that this poster is without The Cartel label which was cut in some when distributed offshore.
Approx.Size: 12"x 24".
Click on the image to look at it closely in order to see all the details. That poster has been bought to a trusted dealer that confirms its authenticity.
Further details http://www.thesmiths.cat/category/posters-collection/posters-1984/
Any doubts or best quality picture of the poster please email to [email protected]