Girlfriend In A Coma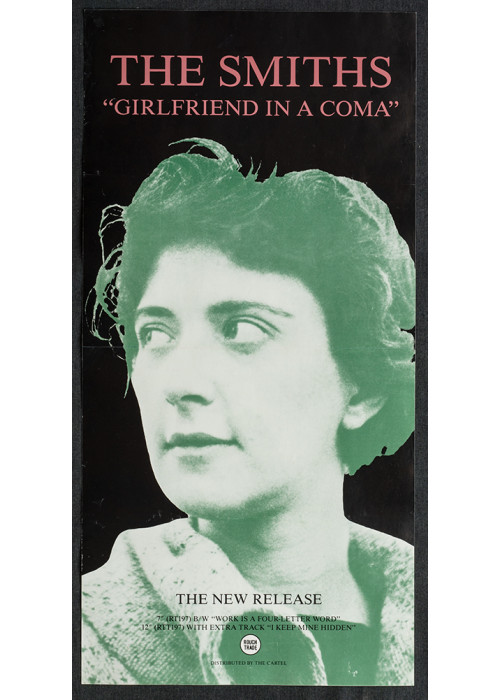 CONDITION : VG. Release date: 1987, Aug.
The Smiths Original Promo Poster from the single "Girlfriend In A Coma" distributed by The Cartel. That is the first single of the LP "Strangeways, Here Come"
Cover Star: British playwright Shelagh Delaney who wrote the play Taste of Honey, 1958.
Approx. Size: 12"x24".
Click on the image to look at it closely in order to see all the details. That poster has been bought to a trusted source that confirms its autenticity.
Further details: http://www.thesmiths.cat/category/posters-collection/posters-1987-the-smiths/