Smiths Salford Lads Club Original Square Print - The Queen Is Dead SPECIAL EDITION SIGNED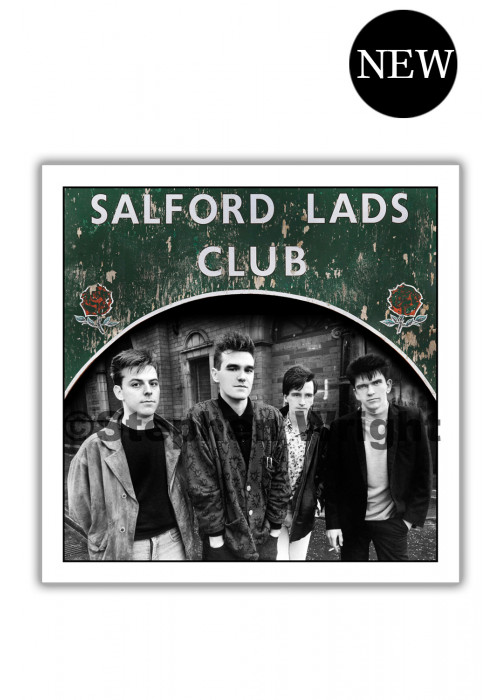 Beautiful Print 12x12 inch - 30x30 cm – New! This is the same size as vinyl record sleeves.

A collage of one of Stephen Wright's photographs of The Smiths from the famous Salford Lads Club Session and a colour shot of the main Salford Lads Club sign photographed by Stephen 30 years later!

The black and white group shot was from the session for the Queen is Dead album. Shot on a dark murky day in December 1985,mainly around Salford Lads Club and nearby streets, the photographs have become part of the history of rock music since.

Now, you can have the original one on a wonderful art print- 250g Lustre finish, signed by Stephen Wright himself.

This is produced as an example of Stephen's most famous photographs.
Shipping Costs:
UK: £4.5
Europe: £6
Rest of The World: £8
Further info or doubts email [email protected]

Tags: The Smiths, Salford, Poster, Posters, Smiths, The Queen is Dead