The Boy With The Thorn in His Side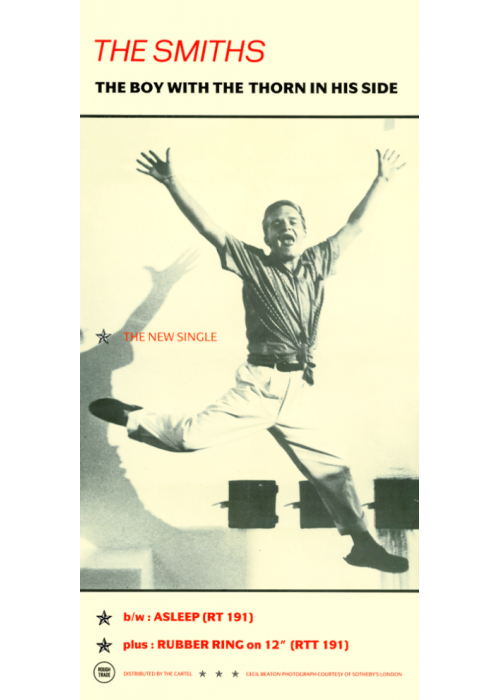 Release date: 1985, September
The Smihs Original Promo Poster of "The Boy With The Thorn in His Side" included in "The Queen Is Dead" album distributed by The Cartel. First single released from the album.
Approx.Size: 12"x24".
CONDITION: Near MINT, only a tiny rip on the right black square.
Click on the image to look at it closely in order to see all the details. That poster has been bought to a trusted dealer that confirms its authenticity.
Further details http://www.thesmiths.cat/category/posters-collection/posters-1985/